Reprinted from: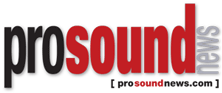 ATC Surrounds The Great Divide Studios
Aspen, CO (March 30, 2007) - Against a backdrop of some of the world's best ski slopes, Aspen Colorado's Great Divide Studios is a high-end recording facility that embodies the city's "do it in comfort, do it with style" attitude.
The summer of 2006 saw the studio's fourth incarnation in a completely new building created by Martin Pilchner of Pilchner Schoustal International. The control room centers on a Pro Tools HD Accel system with an ICON D-Control surface, five soffit-mounted ATC 150ASL loudspeakers and an ATC Sub1/15Pro subwoofer.
Jamie Rosenberg, Great Divide Studios' owner, has gone to great lengths to give the new space a warm, homey, comfortable feeling. "It's not a laboratory," he said. "It's a place that inspires creativity." A long list of major label and indie label clientele, the majority of which return for multiple visits from points afar, suggests that Rosenberg has perfected his recipe, which he has been tinkering with since he opened in 1992. However, Rosenberg won't take all the credit. In a nod to the famous real estate maxim, "location, location, location," he deadpanned, "being in Aspen doesn't hurt."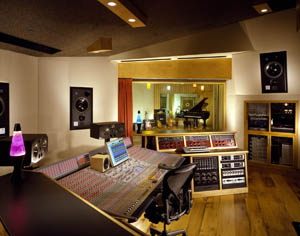 Jamie Rosenberg chose an ATC 5.1 system for his
Great Divide Studios in Aspen, CO. Photo by: Dave Marlow
The choice of speakers for the latest, and most probably final, Great Divide Studios, was not a decision that Jamie took lightly. "I was quite unhappy with my last set of midfields," he complained. "They were surgically accurate, but painful to listen to for any length of time. Unfortunately, it's challenging to audition soffit-mounted speakers, but everything I heard from ATC at AES conventions suggested that they were the way to go. When I learned that George Massenburg and Doug Sax, two opposite ends of the spectrum, had outfitted their new rooms with ATCs, that clinched it."
Great Divide's 5.1 system features ATC 150ASLs on all five channels. Each 150 is comprised of a fifteen-inch SL driver, a three-inch soft dome mid, and a one-inch wave-guide-loaded driver with active crossovers and internal ATC tri-amplification. They boast 117dB maximum continuous SPL and a response that is flat and coherent. The single ATC Sub1/15Pro subwoofer features a 15-inch SL driver and 3rd order harmonic distortion that is 35dB quieter than any other subwoofer on the market.
Rosenberg is quite pleased with the new room. "The ATCs combined with Pilchner's acoustics are a magical combination. You get exactly what you hear. There's no second guessing! The ATCs are definitely precise and revealing--tools you need as an engineer. But at the same time, they're a lot of fun to listen to, even after tracking or mixing for twelve hours a day, seven days a week." Given the studio's relaxed atmosphere, many musicians liken the experience of working at Great Divide to tracking at a friend's comfy house on the best stereo (or 5.1!) system in the world.
In addition to all the latest Pro Tools hardware and software, Rosenberg's clients can avail themselves of Neve, UA Audio, Chandler, Great River Electronics, Grace Designs, Requisite Audio, Manley, Empirical Labs, Eventide, and Lexicon outboard equipment, among much else. His microphone cabinet harbors Telefunken, Neumann, Sony, Brauner, Royer, Earthworks, AKG, Sennheiser, among many others. His instrument collection is on a similar tier. To top it all off, clients who are tense after recording a difficult riff can mellow back into Great Divide's vibe in a Sharper Image massage chair!